May 22, 2020
Since the beginning of the current pandemic, we have been busy sourcing American Made Masks for our customers and friends. Over the last few weeks, we have delivered nearly 20,000 masks to our community to help them during the COVID-19 crisis.
Custom Face Mask Printing
In addition to offering masks we have other exciting news. We recently invested in custom equipment that allows us to print on a variety of masks. Mask printing is a new service for us, and our 28 years of printing experience is coming in handy!
With this new equipment, we can print on many of the various types of masks that are being manufactured. The most popular print location is on one side of the mask but depending on the mask we can also screen print on the front. We can print an image as large as the mask will accommodate in one color. In addition to custom masks, we are also selling blank masks with no printing.
Most of the mask manufacturers based in America have high minimum quantity requirements. For this reason, we are combining orders so that multiple businesses can get their critically needed masks without having to purchase the minimum quantity required.
Here are a few mask projects we have produced over the past week. If you need masks for your business or organization, please contact us.
When it is safe to get back together with friends and family, think of us to help commemorate your special event. Please contact us if we can help create custom apparel or promotions for your groups or events! Stay safe and be healthy.
Video: Printing Masks
Our team screen printing custom face masks during the COVID-19 crisis.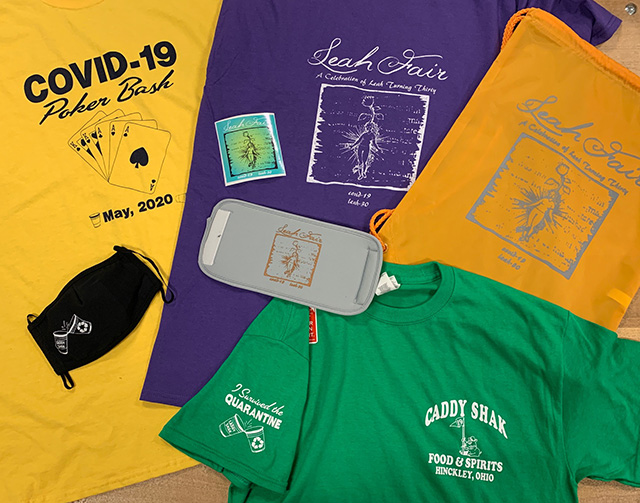 Our team has stayed busy during COVID-19!