February 16, 2022
Bullseye Activewear proudly printed t-shirts for the 28th annual Super Cruise coordinated by Cruises Etc. and KHM travel. The Super Cruise is the largest Big Game Watch party at sea! The Super Cruise kicked off with a watch party for the 2022 NFL Pro Bowl and ended with NFL fans cheering on their favorite team during the Big Game.
This year's travelers enjoyed a 7-night cruise aboard the Carnival Mardi Gras. This truly Super Cruise departed from Miami, Florida with ports of call in San Juan, St. Thomas, and Amber Cove in the Dominican Republic. What better way to celebrate the Big Game than a week of fun in the sun with other NFL fans!
The 28th annual Super Cruise t-shirt consists of a custom, 8 color design on a white t-shirt. The front of the shirt spotlights the Super Cruise logo printed in blue. The back of the shirt features a detailed design that ties together the Mardi Gras theme, an image of the ship, tropical imagery and some fun characters relaxing in the sun. Bullseye documented the process by photographing each screen through the printing process of the back of the shirt.
Super Cruise T-Shirt Screen Printing Process
Bullseye Activewear used a gray test t-shirt for the process photos.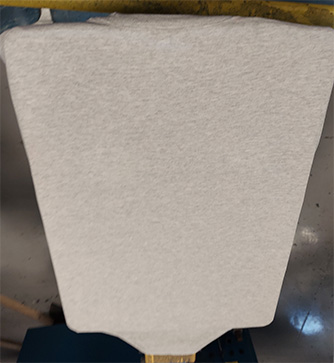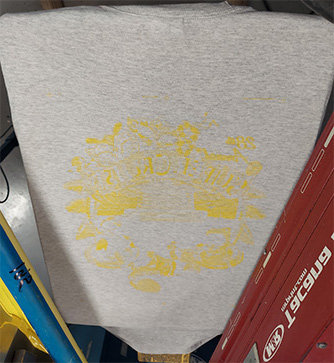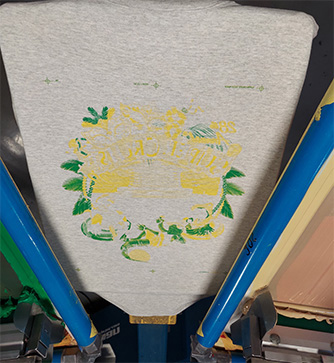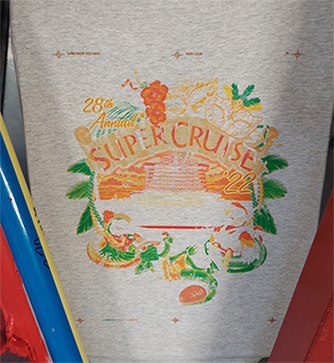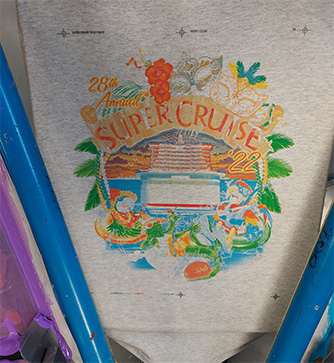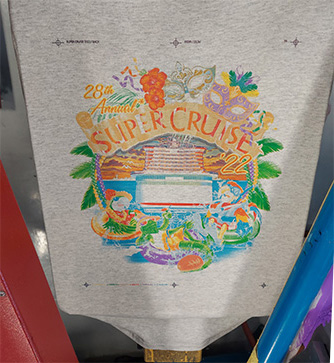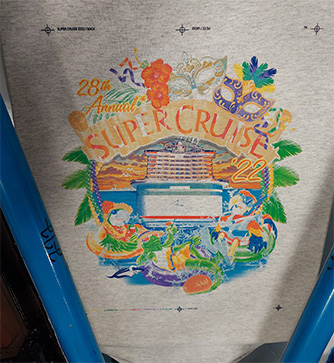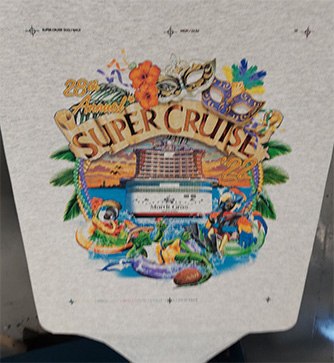 The Finished Product!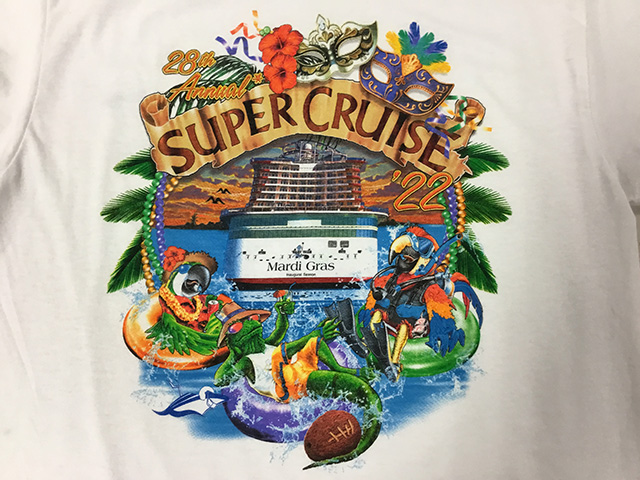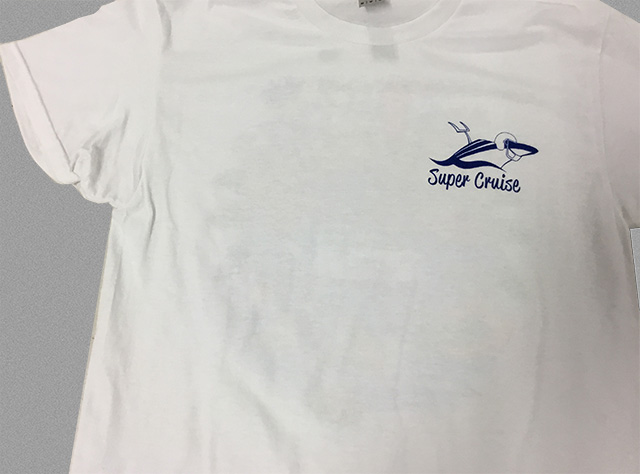 Cruises Etc. teams up with KHM travel to coordinate this special event each year. The 29th annual Super Cruise will take place on the Carnival Celebration during its inaugural season. The cruise will depart Miami Beach, Florida on February 12, 2023. If you are a big NFL fan and eager to escape the Northeast Ohio winter, visit www.supercruise2023.com for details.