April 21, 2023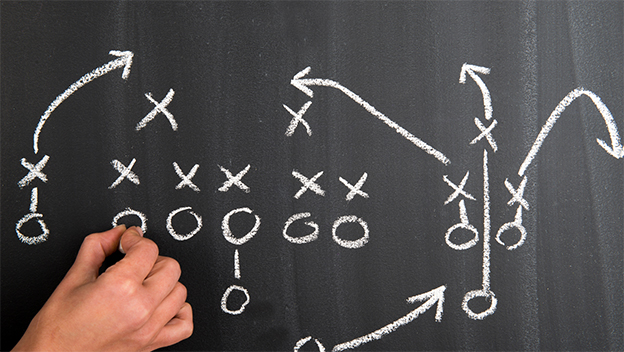 What You Need to Know to Make Your Brand Stand Out the Way You Want It To
You know you want the SWAG, and you know you want it done right. But there are so many options, price ranges, and products to consider. You want to stay on budget, but you want to make an impact. At Bullseye Activewear and Promotions, we try to help with that, but if you're trying to learn a bit more on your own, perhaps this guide can help you get started.
You don't just want to give something away. You want a return for your marketing efforts. Let's start with a plan. Here are four things to consider first:
Determine your target audience. Who are they, and what do they want? What message would they appreciate? Once you know whom you are trying to impact, it becomes easier to choose colors, styles, designs, messaging, and products.
Plan for brand identity. What you say on the shirt or the coffee mug or the hat will last a long time. A logo may be all you need to put on your promotional item. Sometimes a creative and timely message is a great way to be remembered today. Just be sure you want that message to be remembered tomorrow!
What do you want to give away? The obvious options like t-shirts, polo shirts, jackets, and hats are perfect for SWAG. Coffee mugs and bags are great, too. Check out this article (link to what can you embroider blog) for even more ideas of items that can be embroidered for out-of-the-box results
Consider Brand Names.If you want the material to be kept and worn, consider name-brand merchandise. Nike, Under Armour, North Face, Carhartt, Eddie Bauer, TravisMatthew, etc are great brands! Remember, SWAG is an extension of your marketing and sales efforts. Paying a little extra goes a long way to a lasting impression of excellence.
If you're thinking about branded shirts, hats, or bags, then you should be thinking about embroidery or screen printing. Here are some things to consider:
Design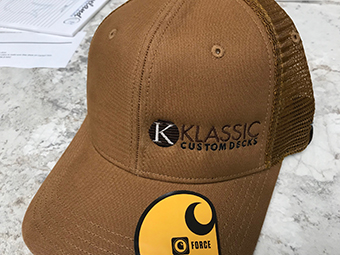 If your design is detailed, has many colors or gradients, or includes smaller text, then embroidery may not be the best option. At the same time, a convoluted message is not always easily communicated, and a simpler message is easily embroidered. Also, embroidery likely will last longer. This is an important choice, and if you need help, that's what we're here to do. Give us a call.
Fabric
Embroidery works best on thicker, more durable fabrics such as polo shirts, hats, or jackets. Be thinking about backpacks, tote bags, and even golf bags here! On the other hand, screen printing works best on lighter fabrics such as t-shirts or sweatshirts.
Cost
Embroidery costs more than screen printing for sure. But often the long-term results and return on investment are worth it and pay dividends. A company like Bullseye Activewear is set up for big embroidery jobs so that we can keep the costs as low as possible.
Effect
Embroidery is perfect for a classic, professional look, for logo-branded apparel suitable for the workplace, and for promoting your high-end brand. Screen printing, on the other hand, can give a more casual, fun vibe, making it a better option for events or promotions aimed at a mass younger demographic.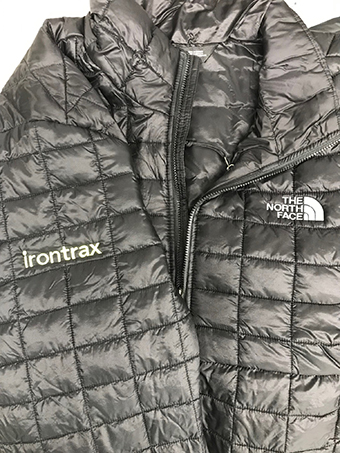 Remember, the goal of branded SWAG isn't just to give it away. It is to give away something that will be appreciated to help drive up the value of your brand. And the best outcome is when the SWAG recipient keeps using the project over and over again because it's something they love. Walking talking billboards are the perfect outcome of a well-planned SWAG campaign.
At Bullseye Activewear and Promotions, we are set up for custom projects and custom merchandise. We can also be your experts in coming up with unique ideas for your needs that will help you stand out in the crowded marketplace. Bring us your needs, and we can help you with ideas.
Call us today at 330-220-1720, or click here to contact us.